Scroll down below pictures for information

Click on arrows to move carousel
Shiba Inu are a versatile breed. They can compete in conformation, agility, barn hunt, lure coursing, scent work, obedience & rally.
Check out the many pictures on this carousel of Shiba Inu competing.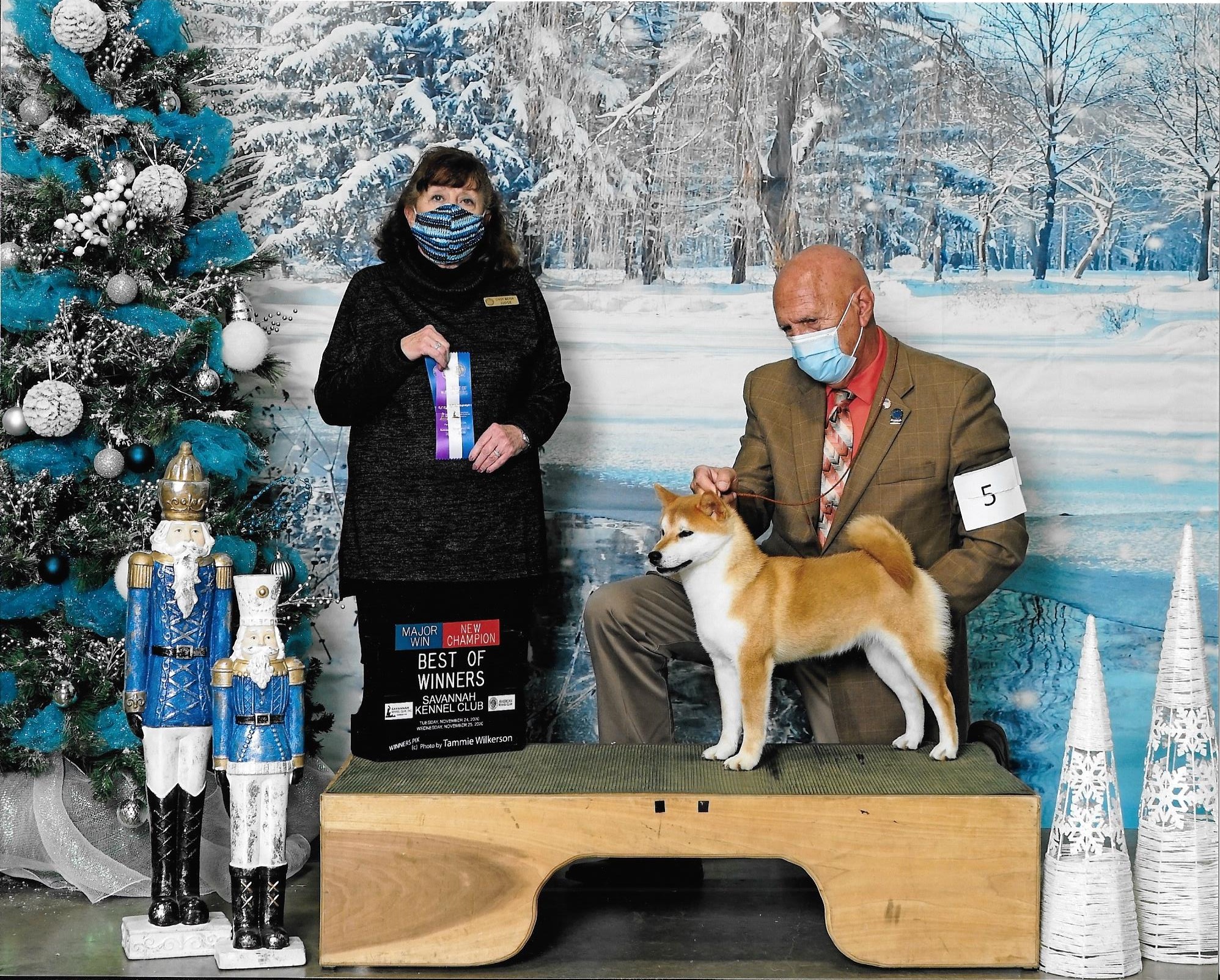 NEW Champion Marma's Trey's Legend
Legend completes his Championship at six months and eight days
Breeder/Owner - Dave & Gail Gordon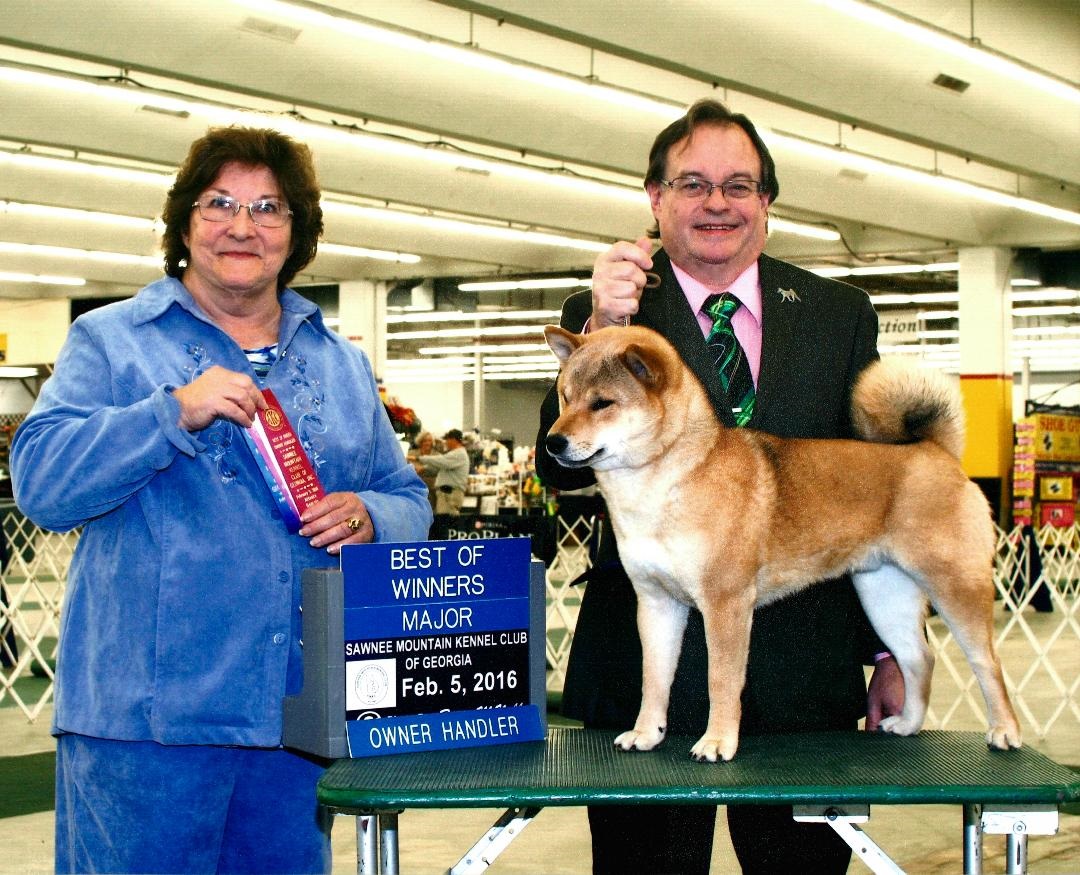 In Loving Memory of Mel Long
1956 - 2019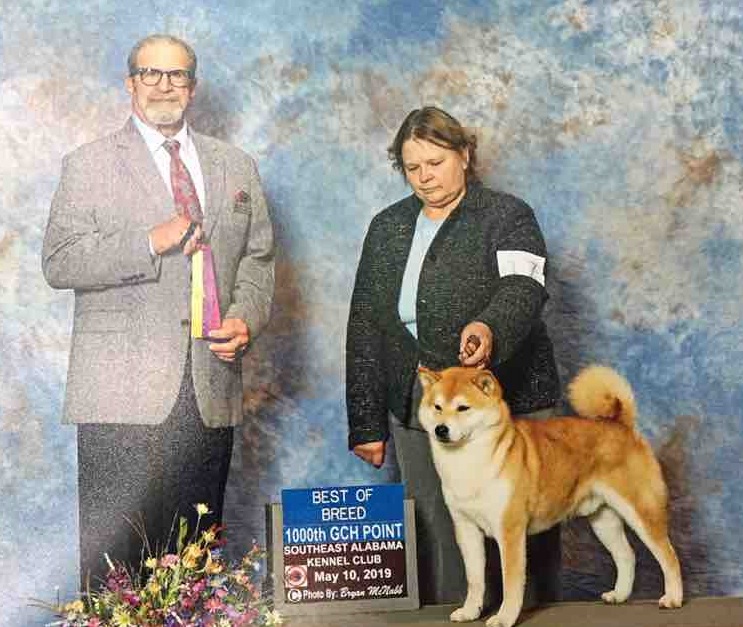 GCHP CH Lee-Fen's An Everlasting Love, (Romeo)
Second Shiba Inu in history to win 1,000 Grand Champion Points
Breeder - Cheryl Giffin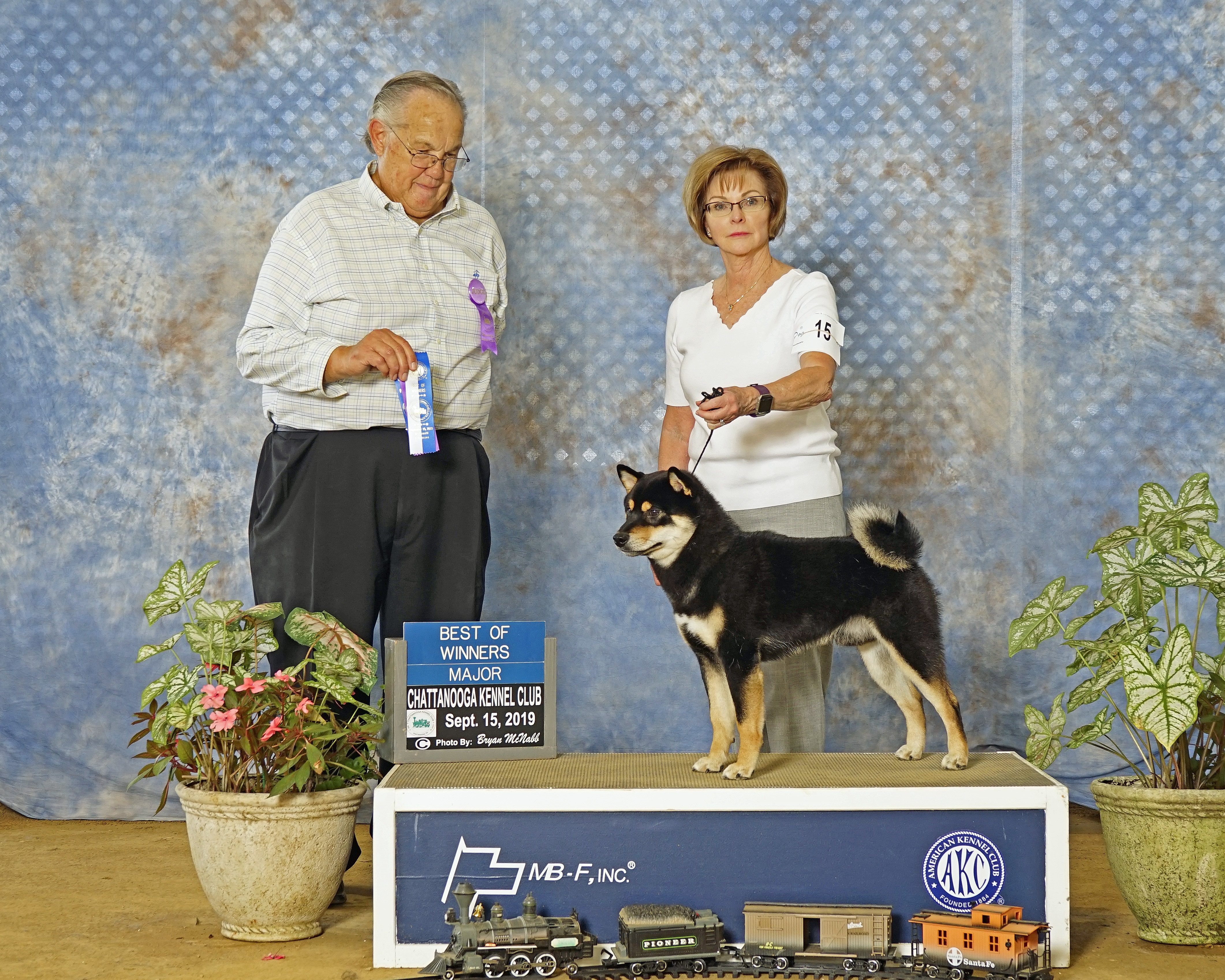 Champion Foothills A Tail of Two Cities, (Dickens)
Conformation
Breeder/Owner - Celia Ulmer & Mallory Ulmer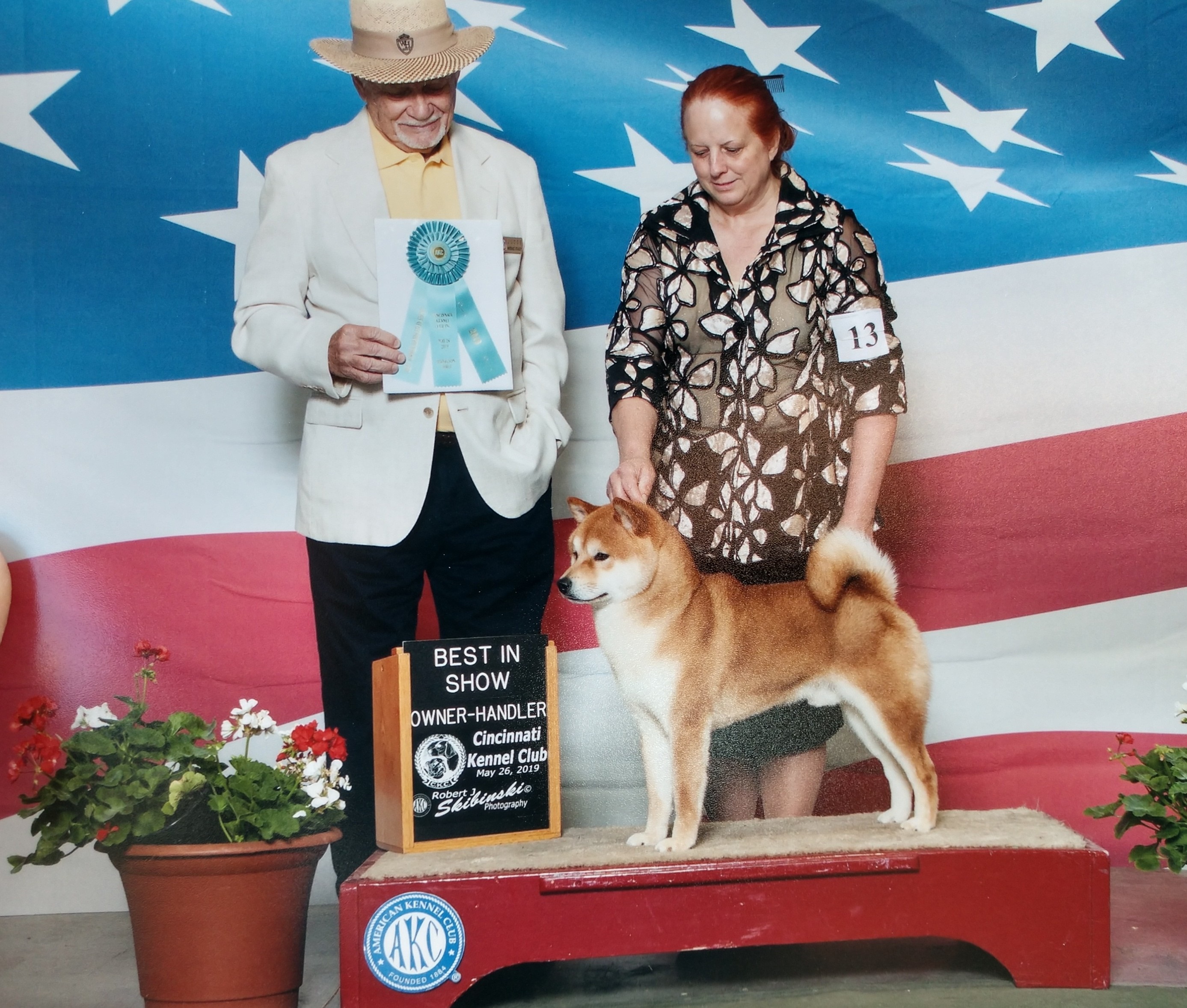 Grand Champion Rexann's Mount Takao, (Takao)
Conformation
Breeder/Owner - Kathy Bube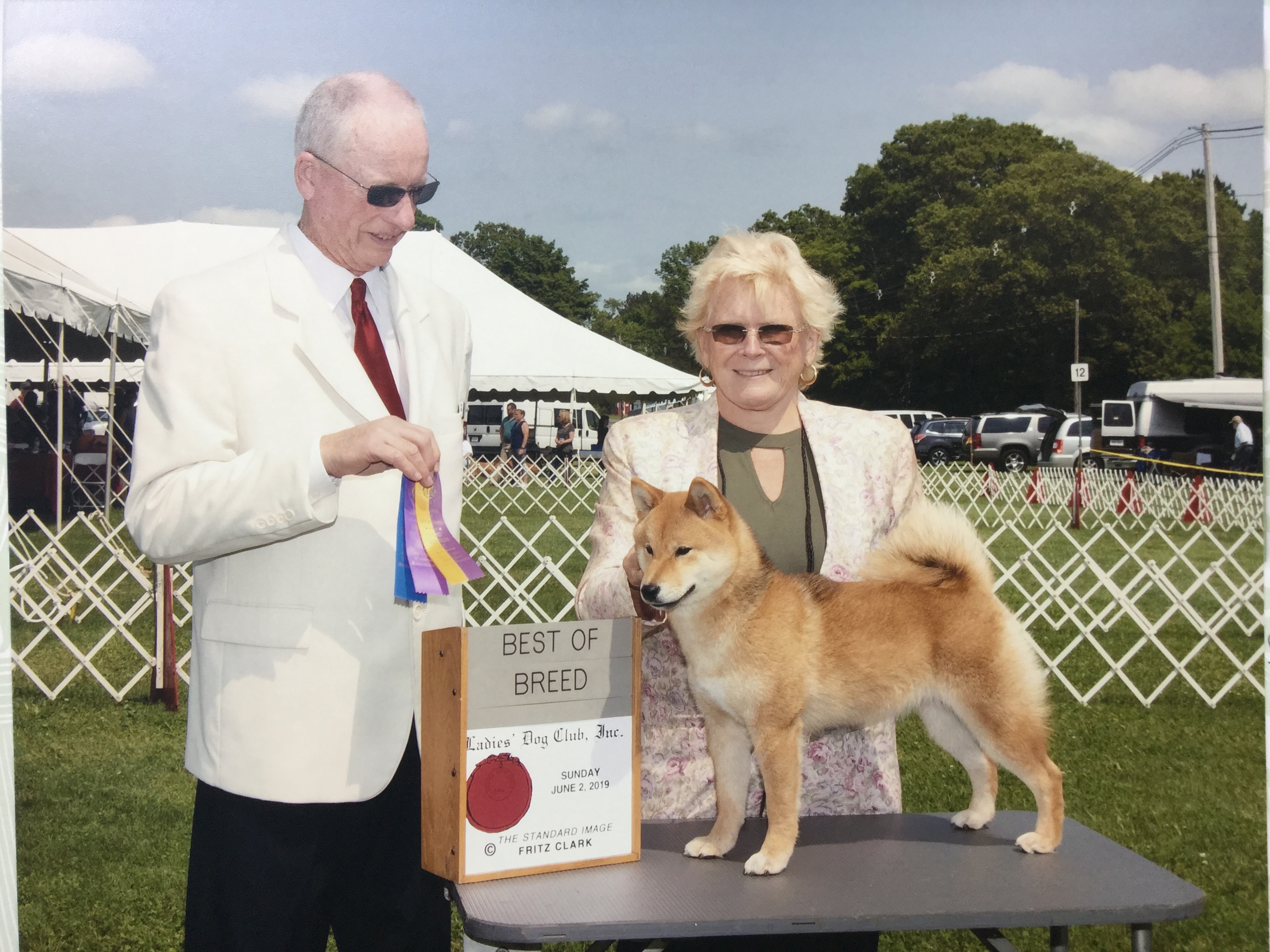 Champion Marma's Rebel of Sullo
Conformation
Rebel goes back to back Best of Breed over a Grand Champion first weekend shown at six months and four days.
Next weekend shown, still six months, Rebel wins two five point majors.
Two weekends later, Rebel completes her Championship at barely seven months old
Owner handler Cheri Sullo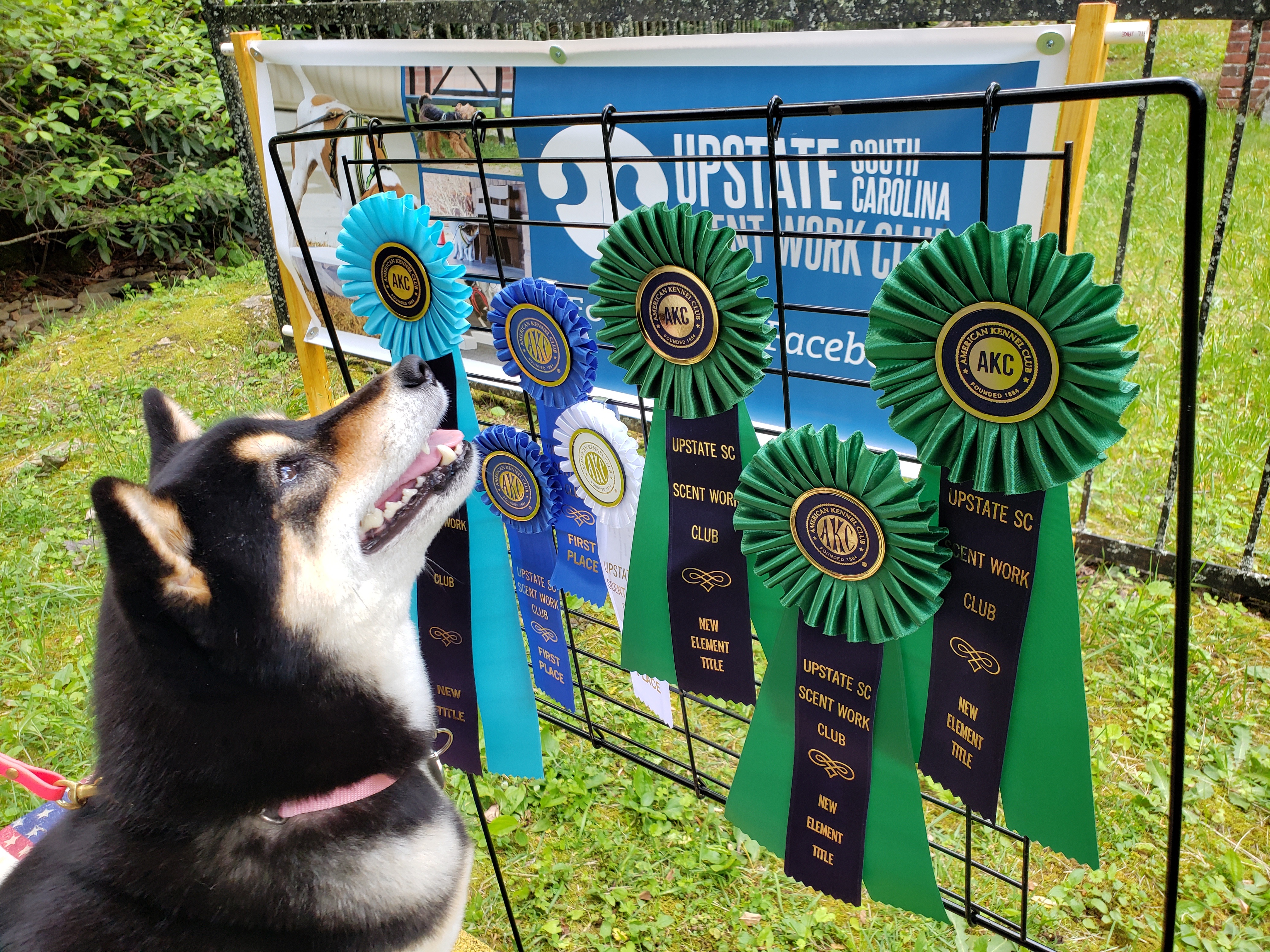 Champion Marma's Picture Perfect SWN NW1 NW2 NW3 - ELT, ELT1, ELT2, Kimi
New AKC & NACSW Scent Work Titles
Breeder - David C. & Gail Gordon
Owner - Celia Ulmer & Mallory Ulmer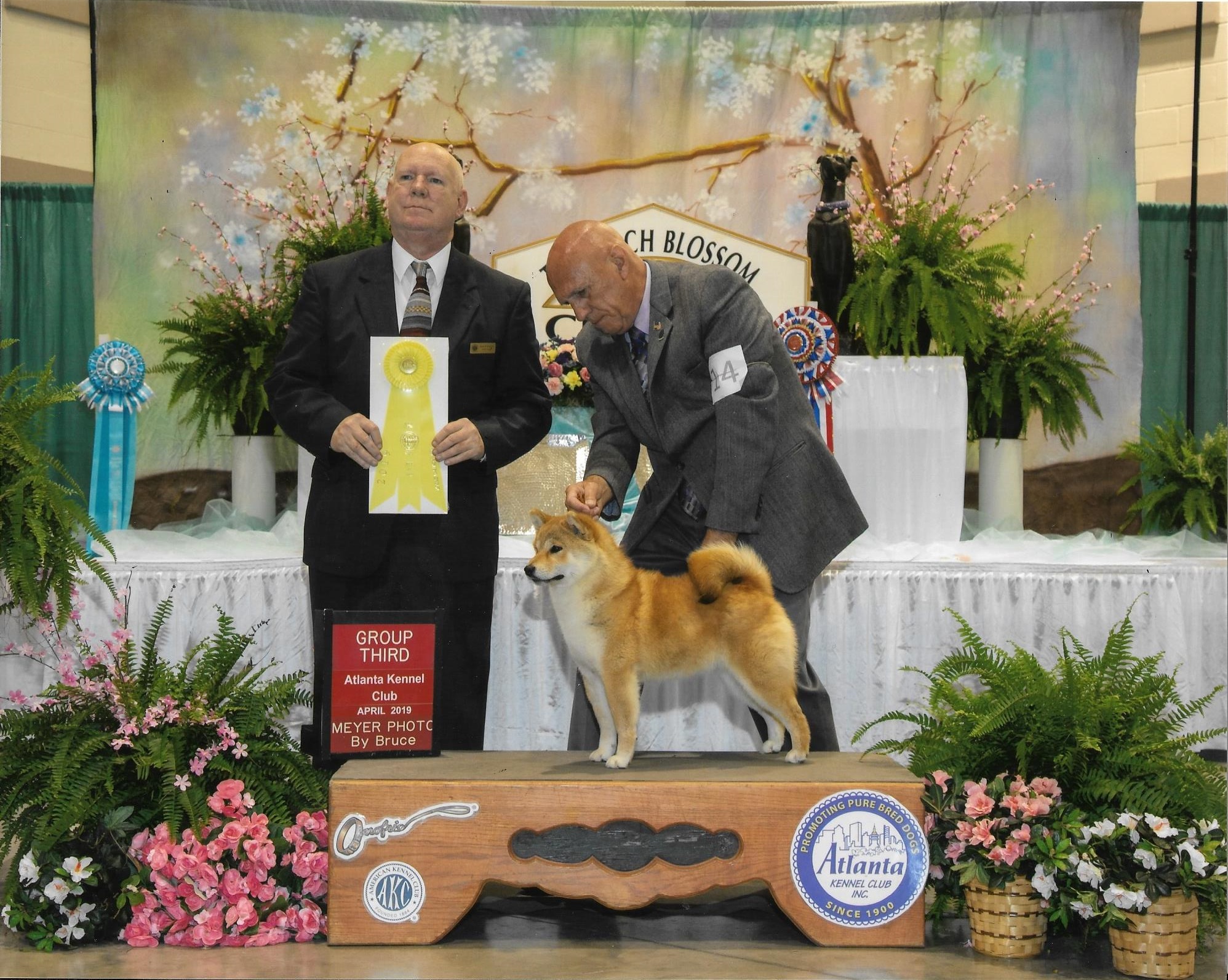 Grand Champion Marma's Secret Rendezvous, Ronnie
Ronnie goes Best of Breed over Top Specials and a Group 3 to become #8 Non Sporting Group All Breed Ranking for May, 2019 at only eight months.
Breeder: John Brown, Dave & Gail Gordon
Owner: Dave & Gail Gordon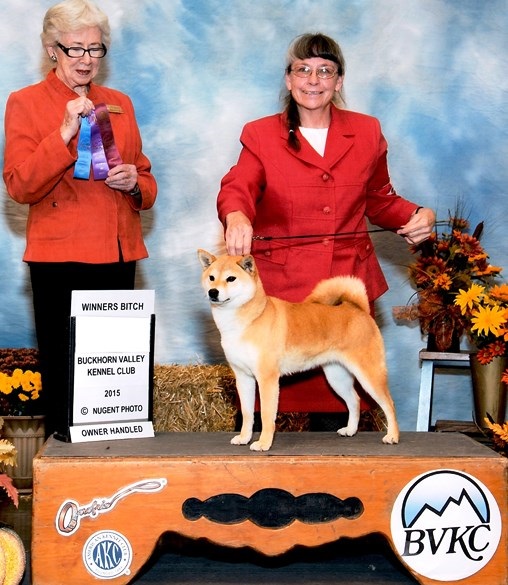 Prairie Morning's Tobikuma
Conformation
Breeder/Owner - Pamela Logsdon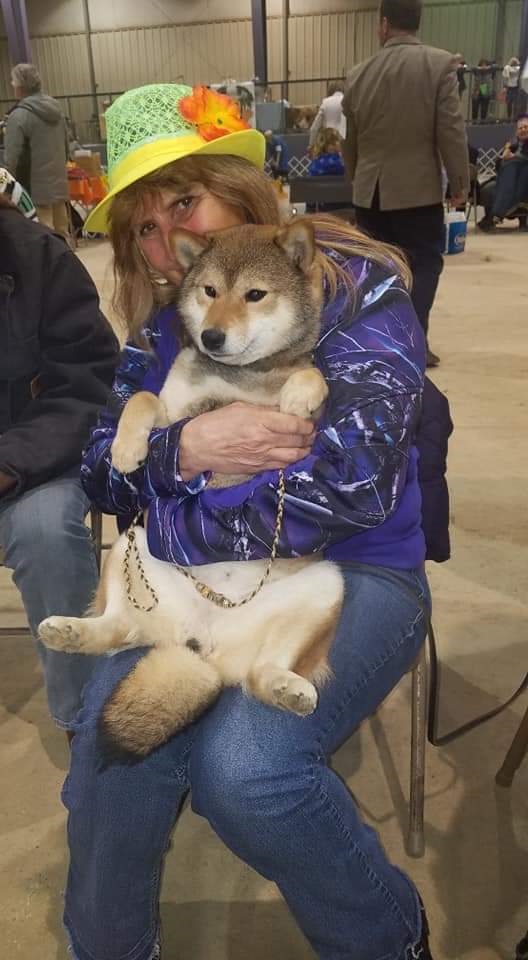 Grand Champion Rexann's Fireworks, Tessa
Conformation
Breeder/Owner - Kathy Bube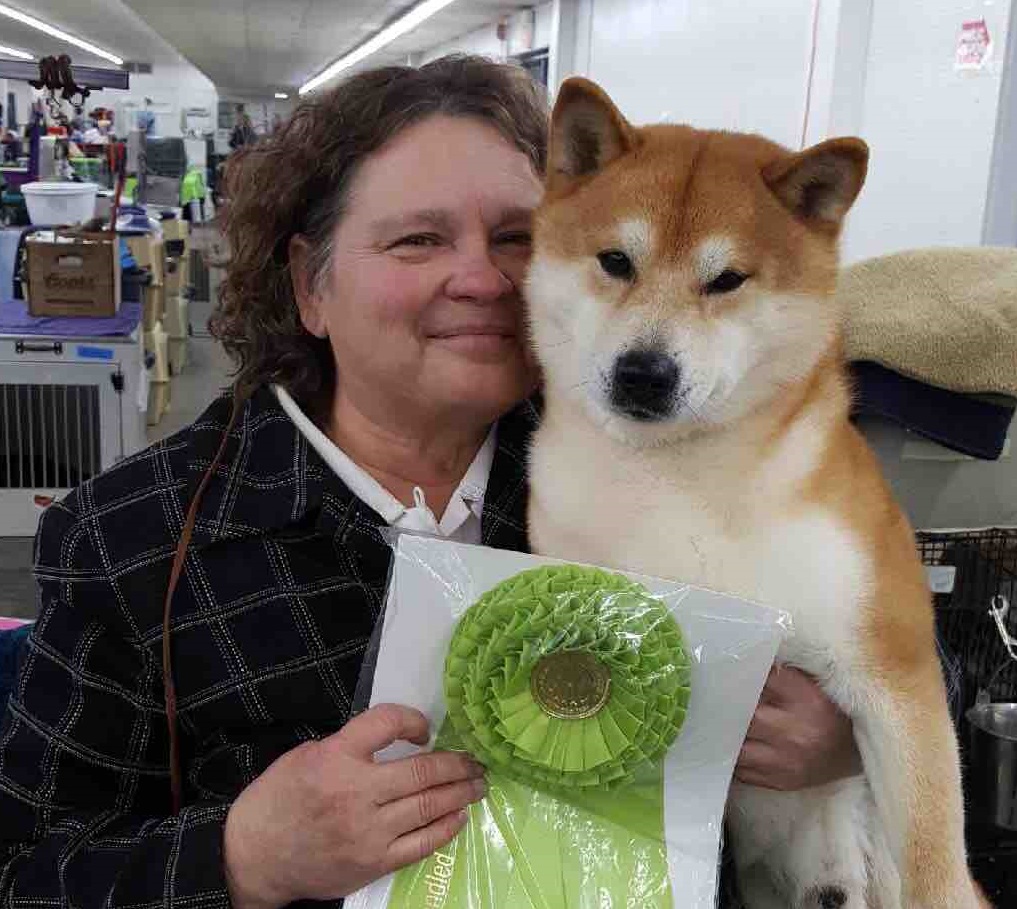 Platinum Grand Champion Lee-Fen's An Everlasting Love, Romeo
Congratulation - # 1 Owner Handler Series 2018
Pictured - Reserve Best In Show Owner Handler
Breeder/Owner - Cheryl Giffin
Grand Champion LeSand's Karma And Effect CGC FCAT TKI FDC RATI, Nekora
Lure Coursing
Breeder - Leslie Anderson
Owner - Alexis Amerosa & Leslie Anderson
Photo by MLBAER Photography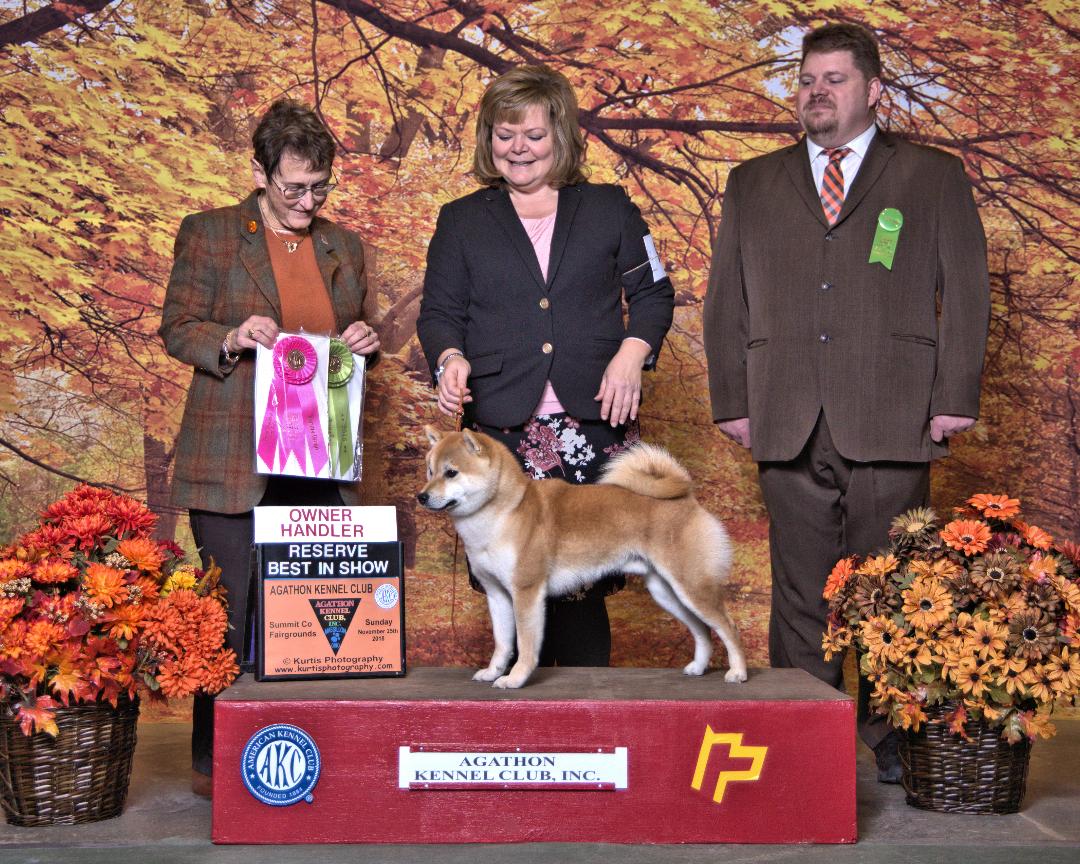 Champion Gaylord's AKA Baron Ace AOM (New)CAA, Ace
Reserve Best in Show Owner Handler
Breeder - Rex & Tanya Gaylord
Owner - Raquel Russell & Rex Gaylord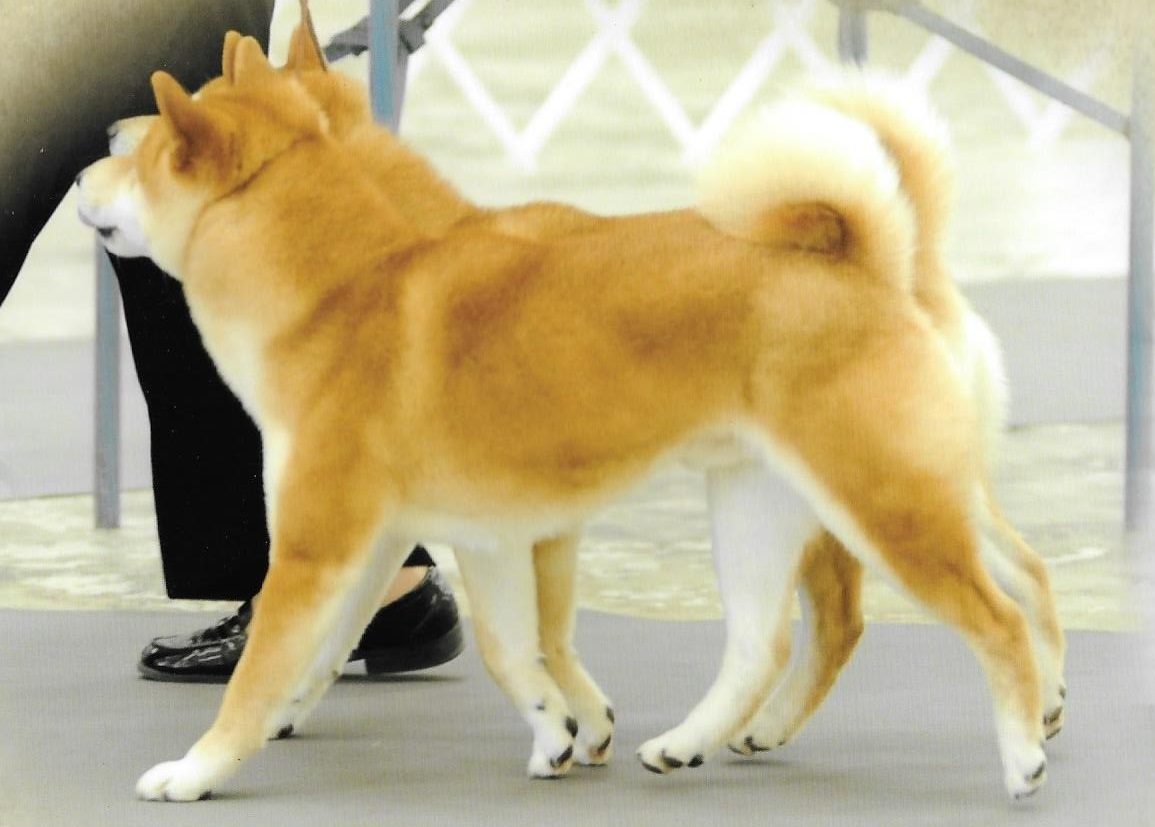 Pay special attention to this picture - Two Shibas
Platinum Grand Champion Lee-Fen's An Everlasting Love, Romeo
Bronze Grand Champion Lee-Fen's Addicted To Love, Val
9 Times Best in Show Brace
Breeder/Owner - Cheryl Giffin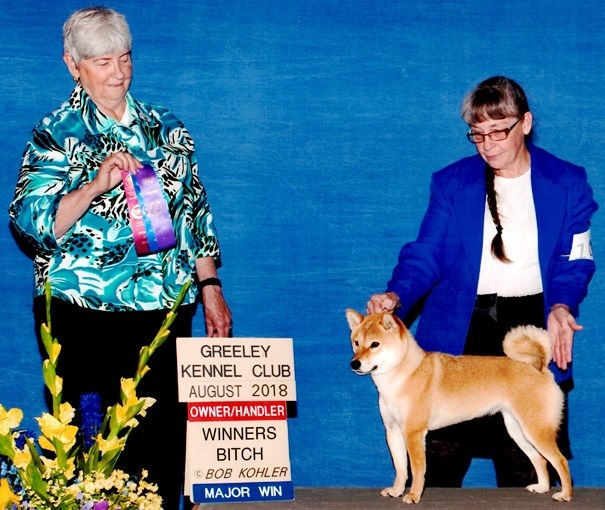 Prairie Walker's Grace Like a Geisha, Gracie
Conformation
Breeder/Owner - Pamela Logsdon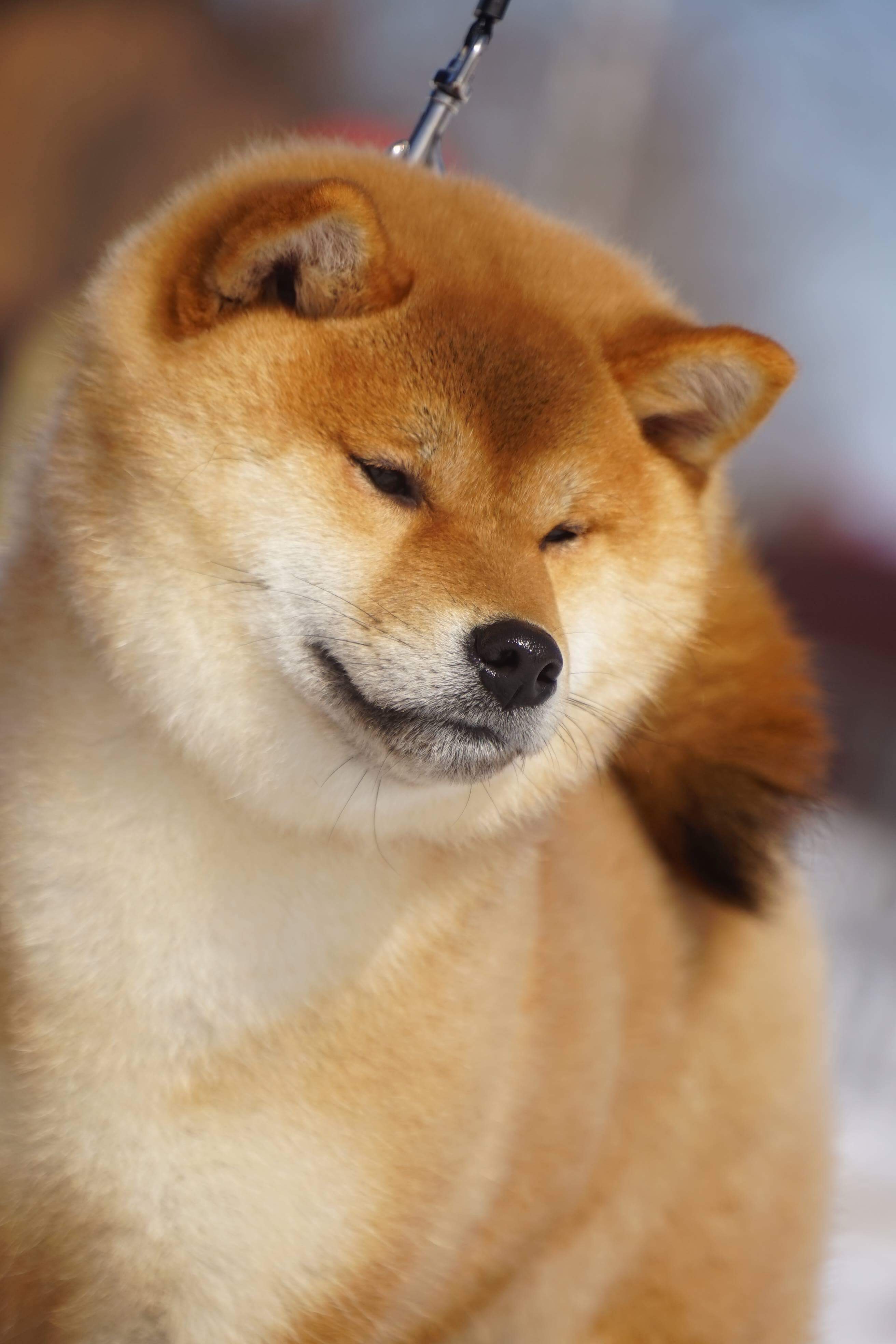 Grand Champion Kirey Kazoku Minako, Minako
Conformation
Breeder - O. V. Kireeva
Owner - David C. & Gail Gordon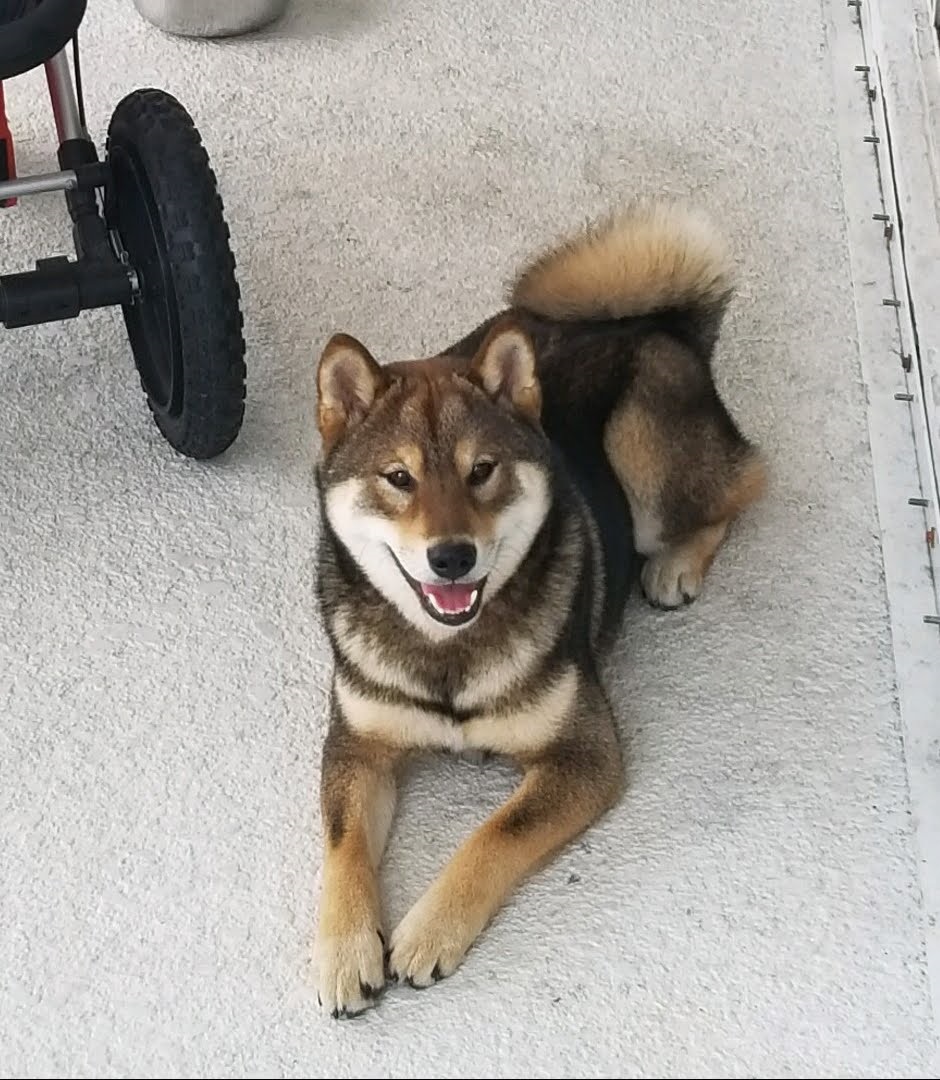 Champion Nobori No Goma Go Sakura Kensha, Kuzya
Conformation
Breeder - Audrey Bonnigal
Owner - John-Albert Brown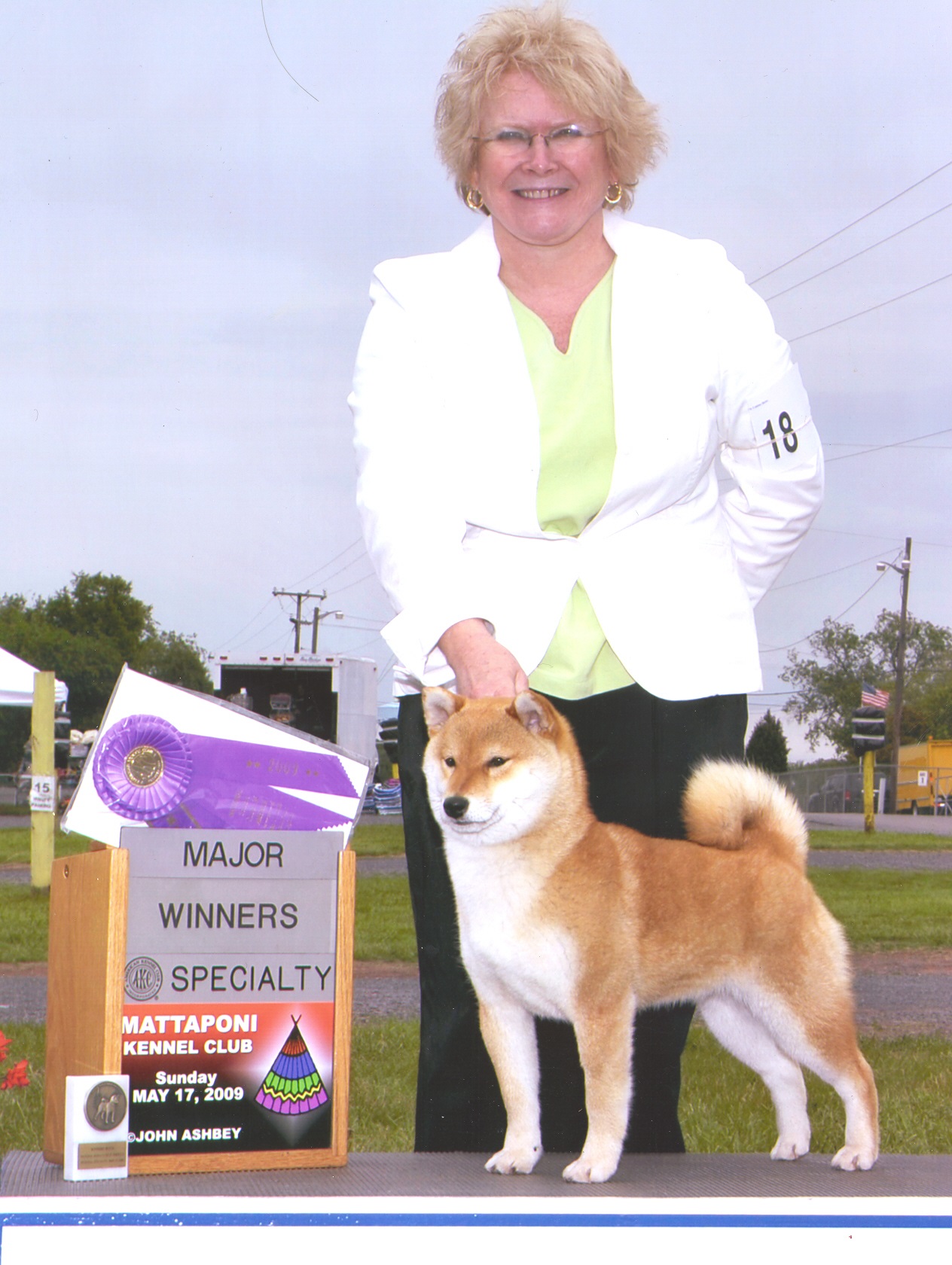 Champion Sullo's Marai of Greenwood, Marai
Conformation
Breeder/Owner - Cheri Sullo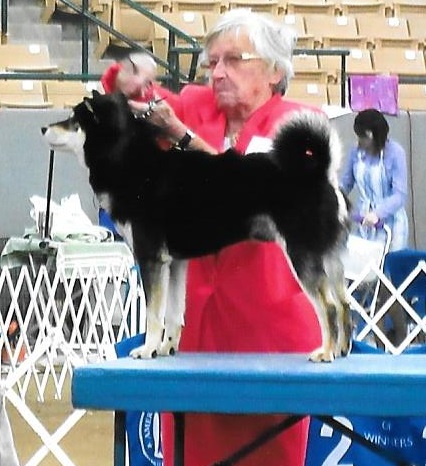 Silver Grand Champion San Jo Cole Haan, Cole
Conformation
Handled by - Janet Cutting
Breeder - Leslie Engen
Owner - Pamela Peterson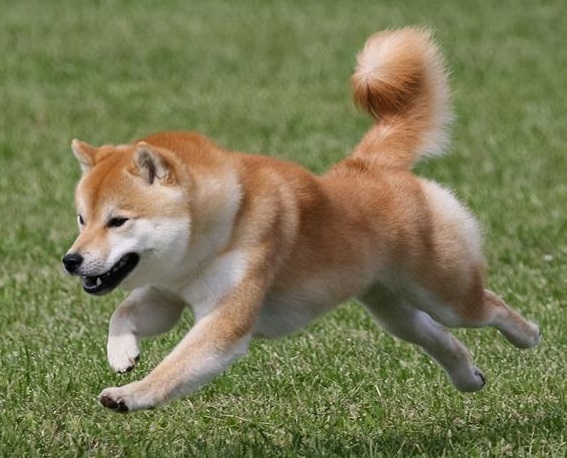 Champion Gaylord's Aka Baron Ace (New)CAA, AOM, Ace
Lure Coursing
Breeder - Rex & Tanya Gaylord
Owner - Raquel Russell & Rex Gaylord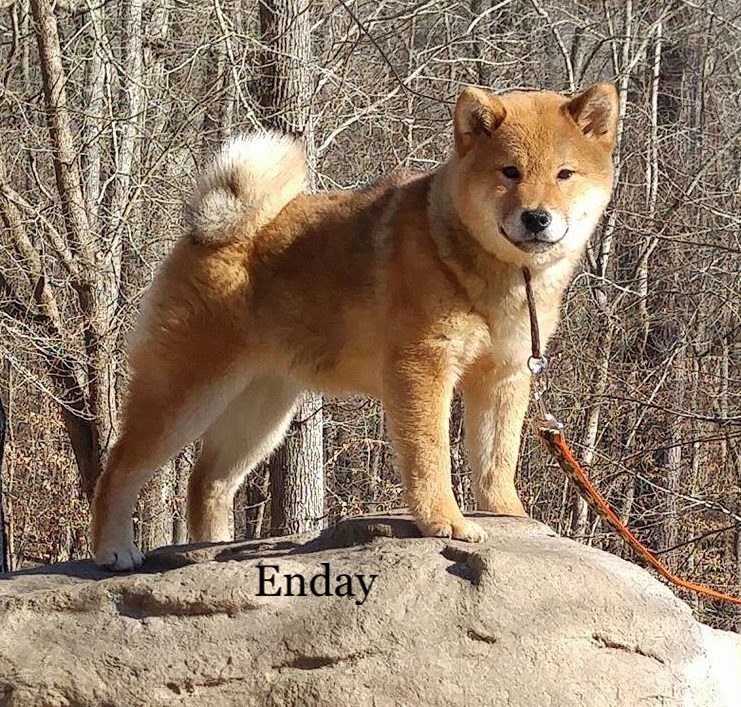 Grand Champion Kirey Kazoku Enday, Enday
Conformation
Breeder - O. V. Kireeva
Owner - Deborah & Gary Howington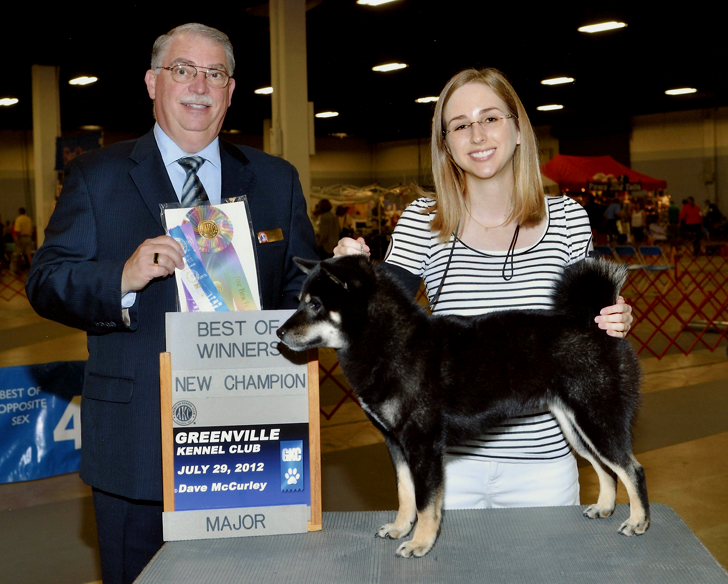 Champion Marma's Midnight Breeze, Sachi
Conformation
Breeder - David C. & Gail Gordon
Owner - Mallory Ulmer & Celia Ulmer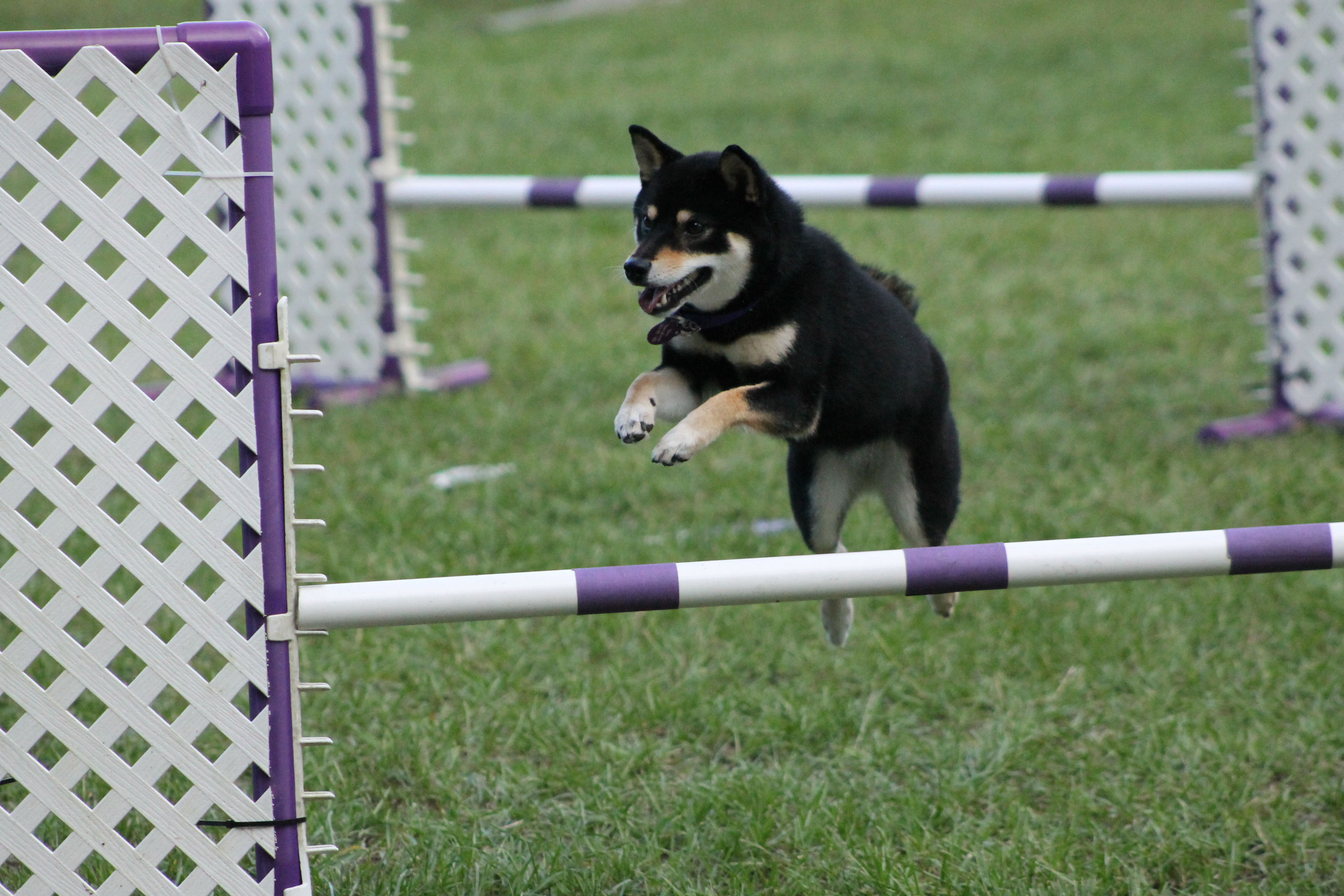 Grand Champion LeSand's Karma And Effect CGC FCAT TKI FDC Rati, Nekora
Agility
Breeder - Leslie Anderson
Owner - Alexis Amerosa & Leslie Anderson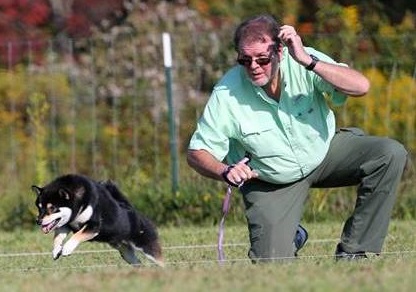 Gaylord's Guccifer 10.0 Sho Mai Sou CA BCAT, Gucci
Lure Coursing
Breeder - Joan Morningstar, Rex & Tanya Gaylord
Owner - Rex & Tanya Gaylord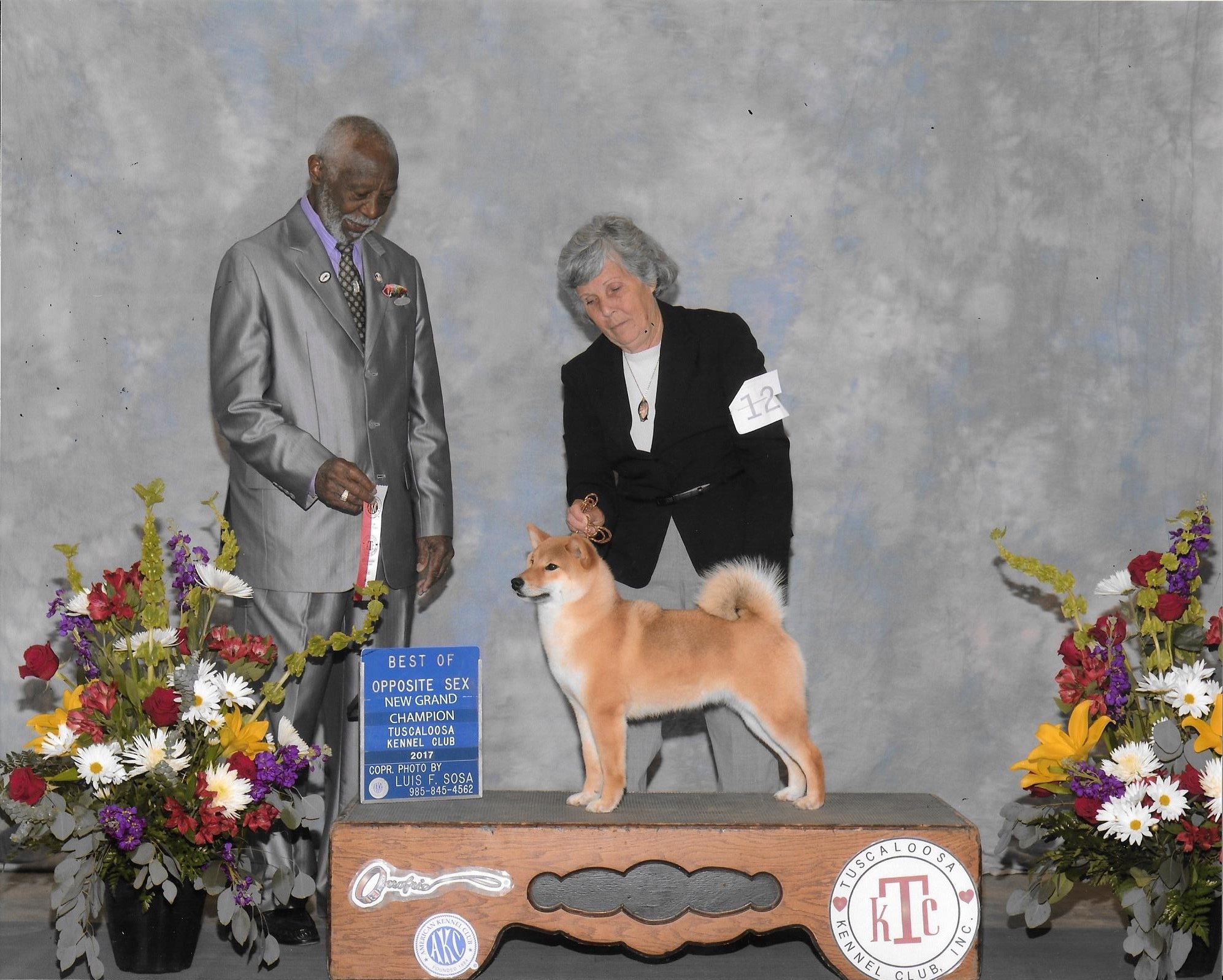 Grand Champion Iki Kadzukemono, Zuke
Conformation
Breeder - E. E. Caudakov
Owner - David C. & Gail Gordon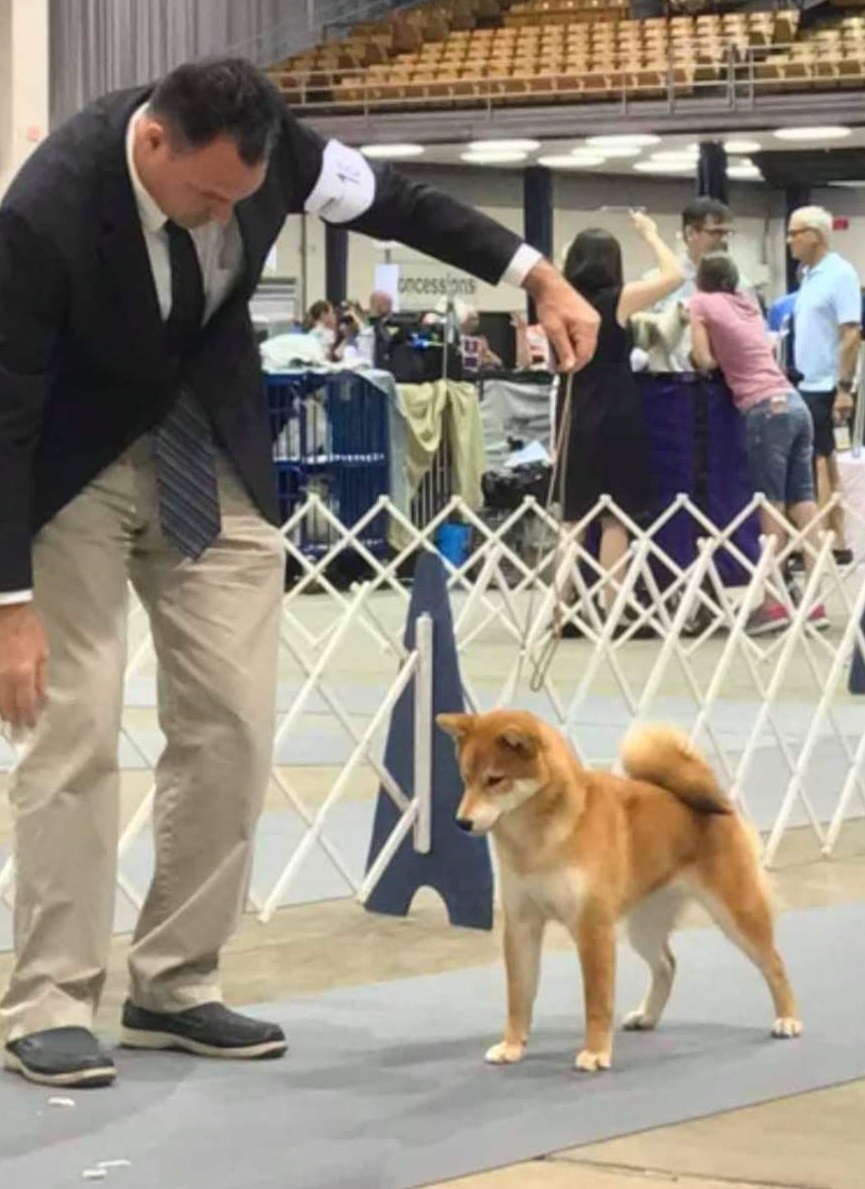 Champion House Of Treasure Ace Of Hearts, Yana
4 to 6 Puppy Class
Breeder - Yelena Brown
Owner - Matthew Brown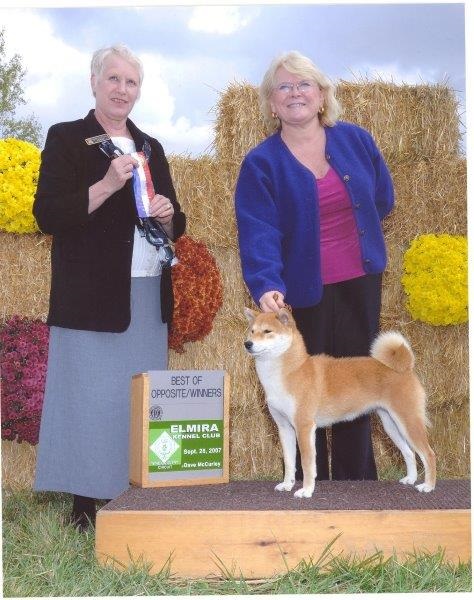 Champion Sullo's Alashika of Greenwood, Shika
Conformation
Breeder/Owner - Sheri Sullo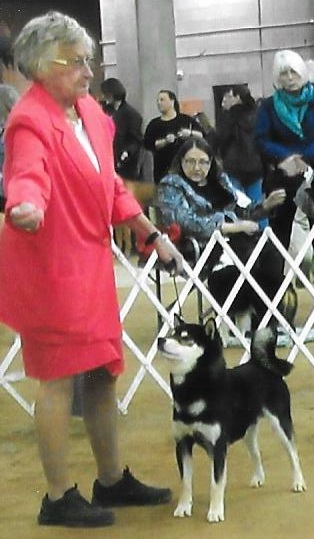 Bronze Grand Champion San Jo Cole Haan, Cole
Conformation
Handled by - Janet Cutting
Breeder - Leslie Engen
Owner - Pamela Peterson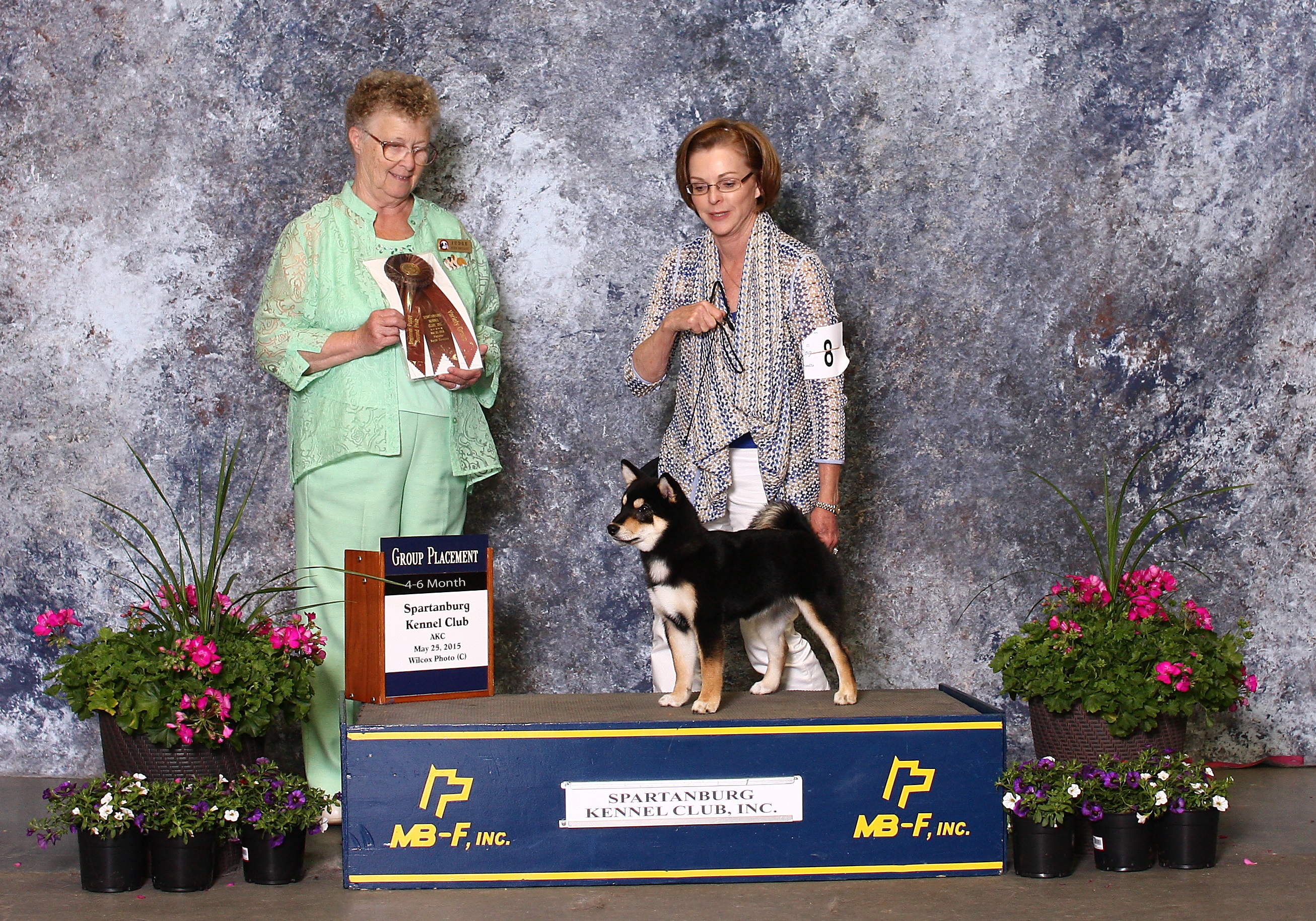 Champion Marma's Picture Perfect, Kimi
4 to 6 Puppy Class
Breeder - David C. & Gail Gordon
Owner - Celia Ulmer & Mallory Ulmer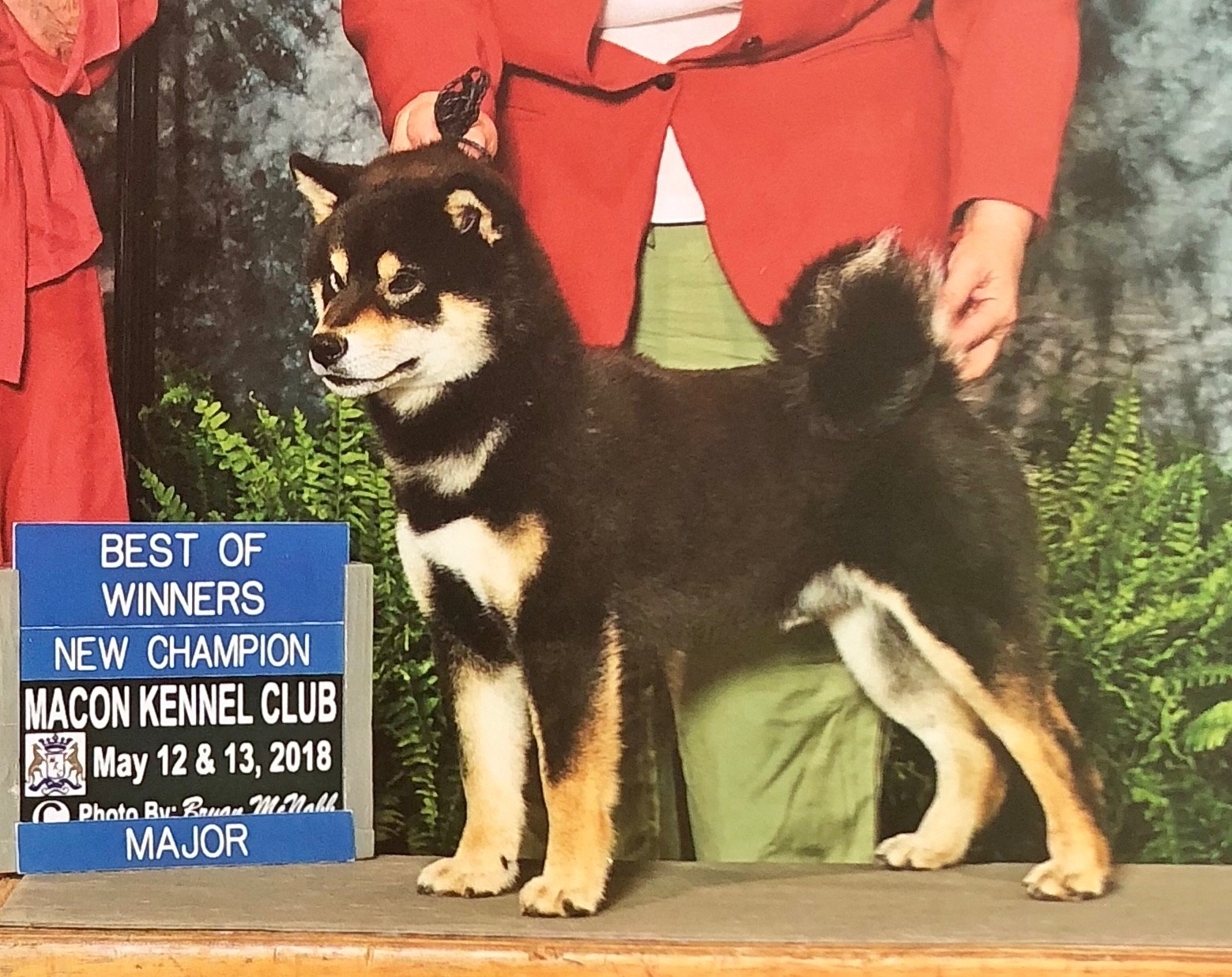 Champion Showboat 12 Gauge, (Gauge)
Conformation
Breeder/Owner - Deborah & Gary Howington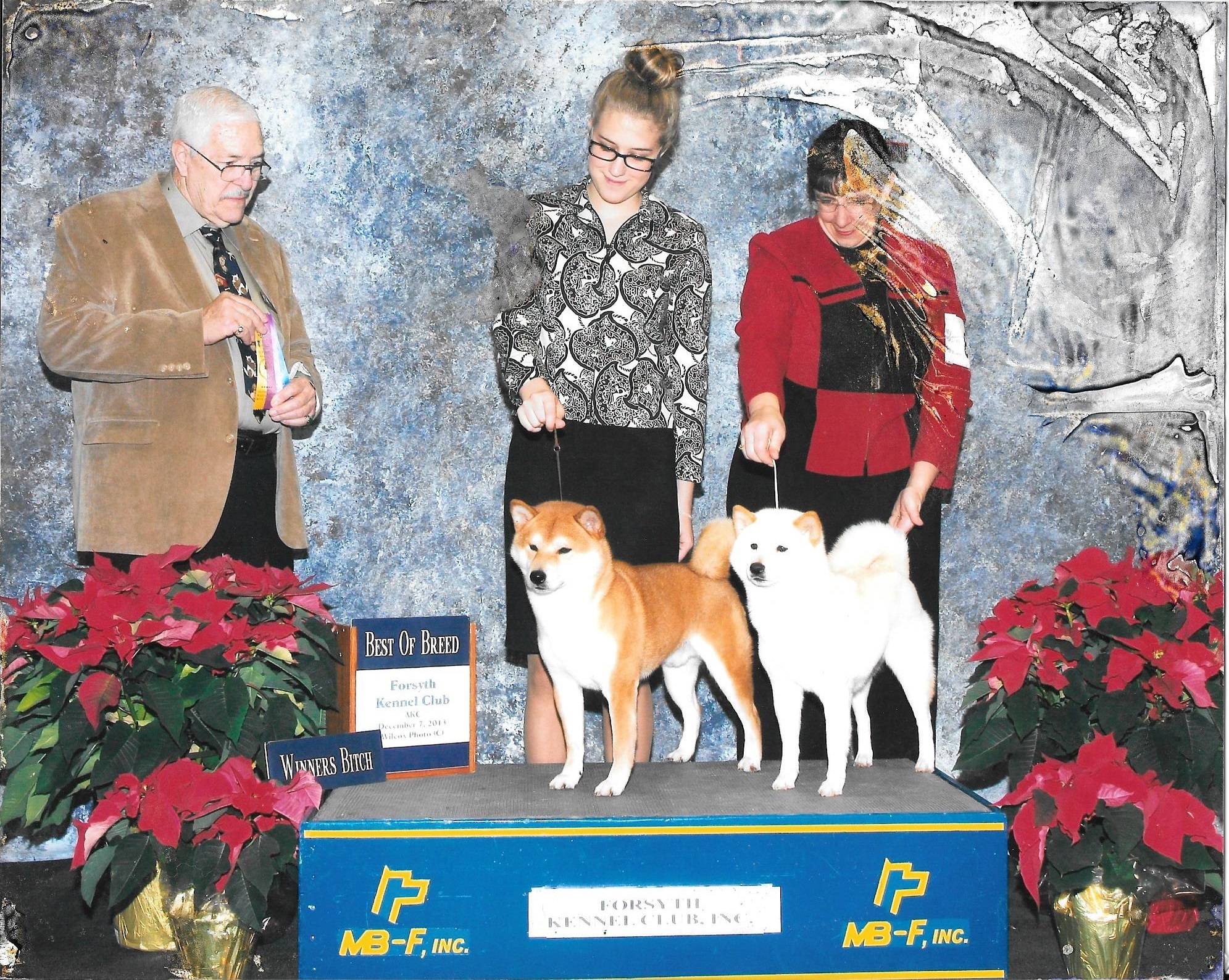 Platinum Grand Champion Lee-Fens's An Everlasting Love, Romeo
Champion Lee-Fen's Bewitched Again, Tabitha
Son - Best of Breed, Mother - Winners Bitch
Breeder/Owner - Cheryl Giffin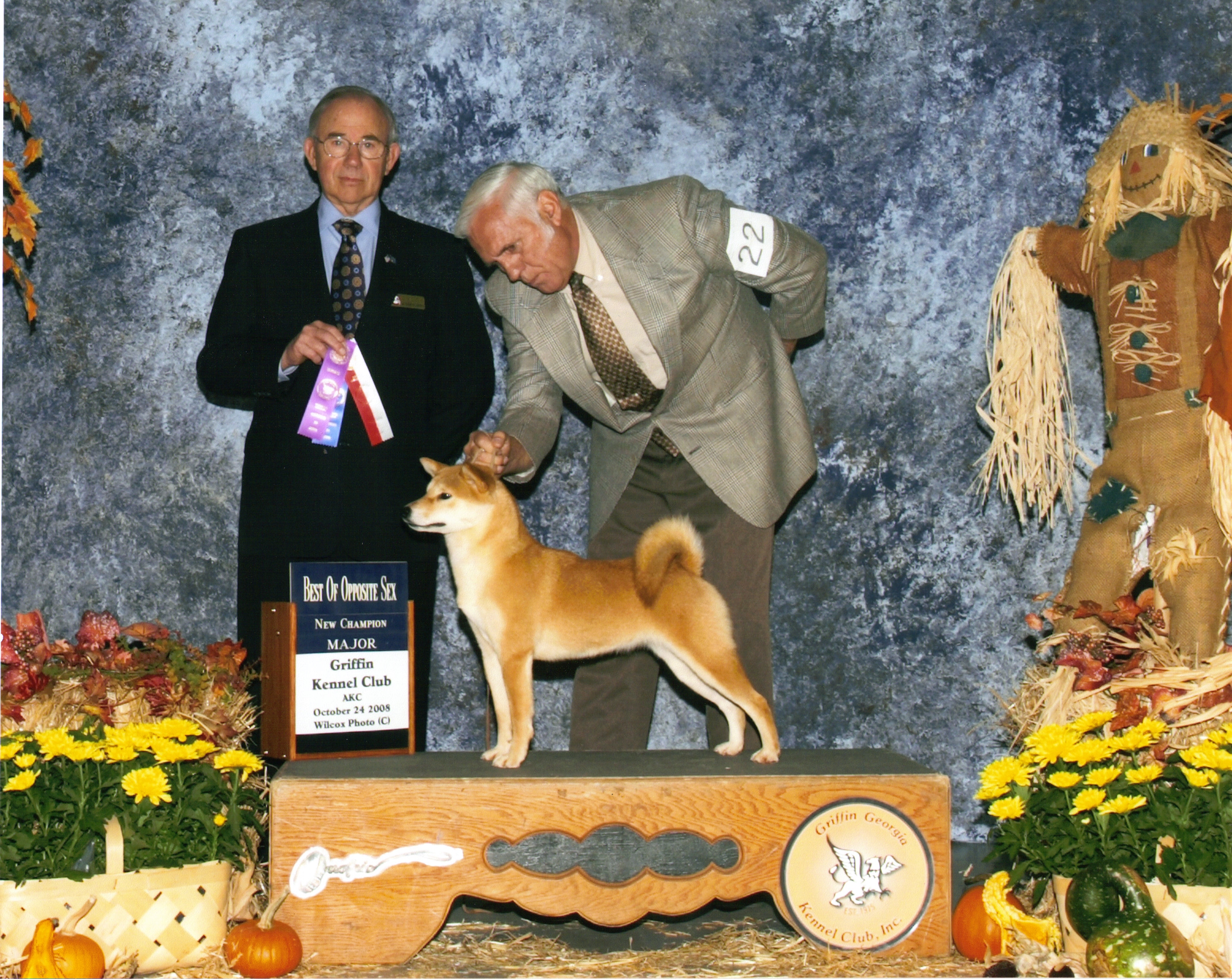 Grand Champion Marma's Mercedes, Mercy
Conformation
Breeder/Owner - David C. & Gail Gordon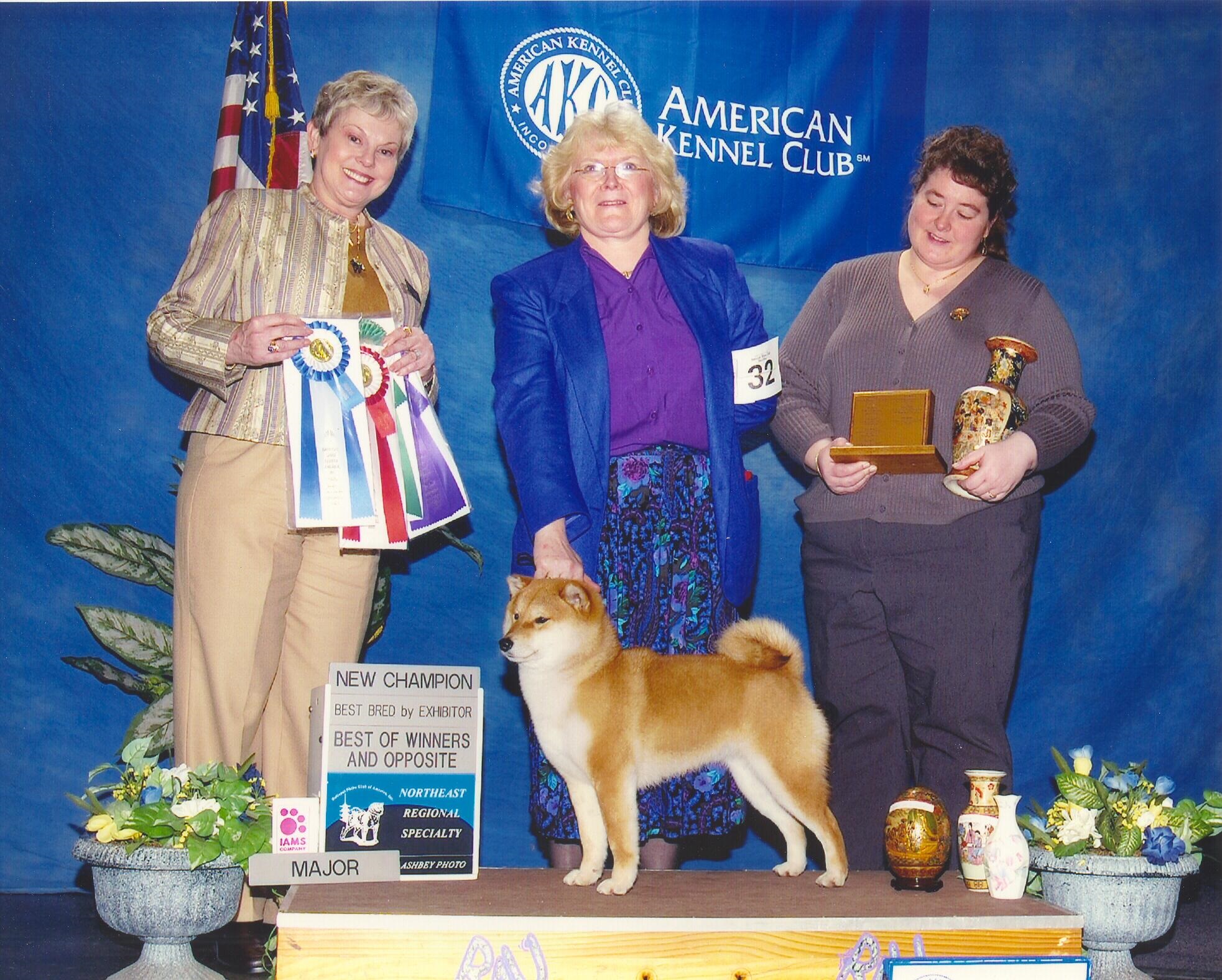 Champion Sullo's Sienna of Greenwood, Sienna
Conformation
Breeder/Owner - Cheri Sullo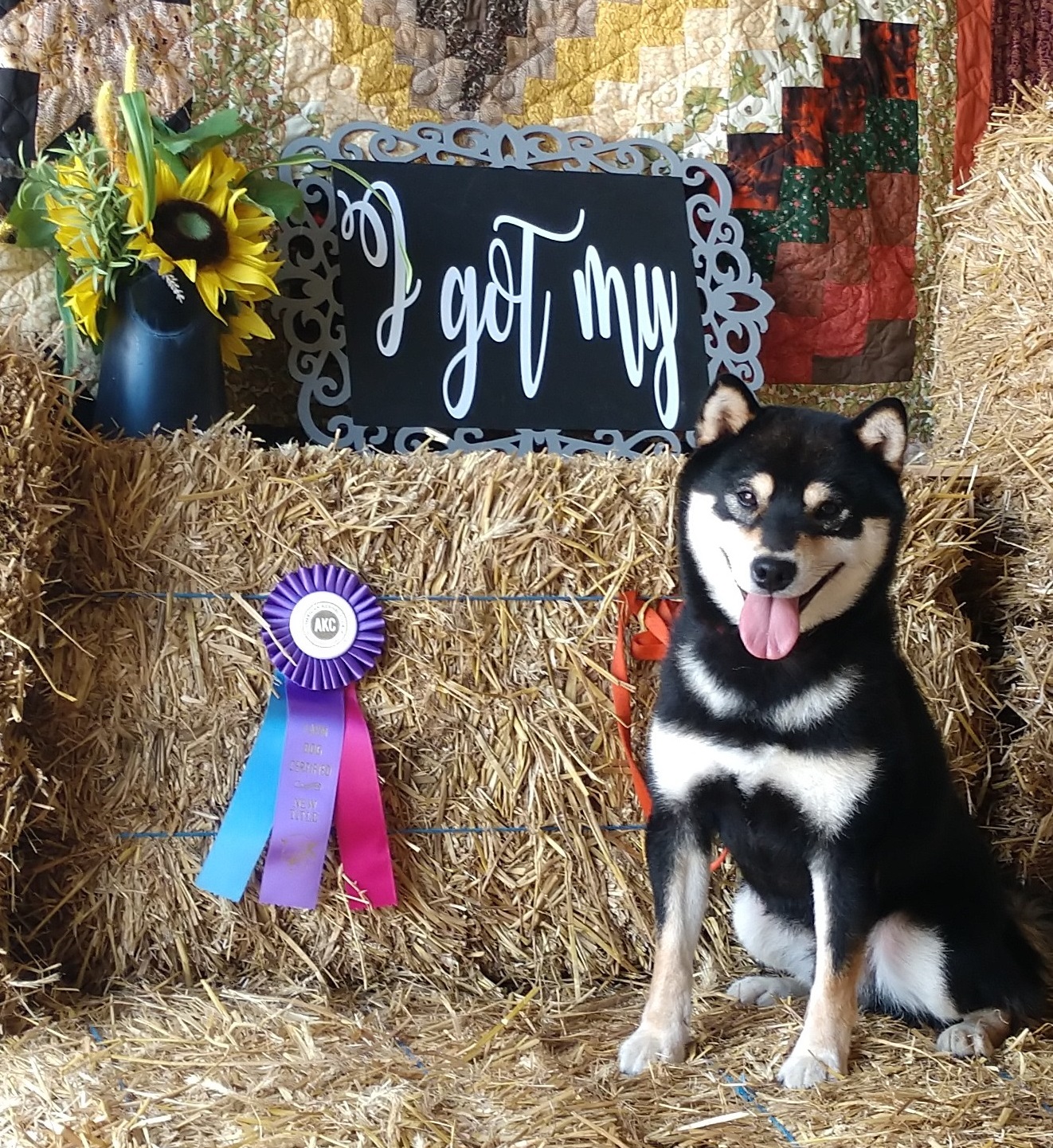 Champion Rexann's Total Eclipse Of The Heart BCAT FDC, Tyler
Breeder - Kathy Bube & Pam Peterson
Owner - Kathy Bube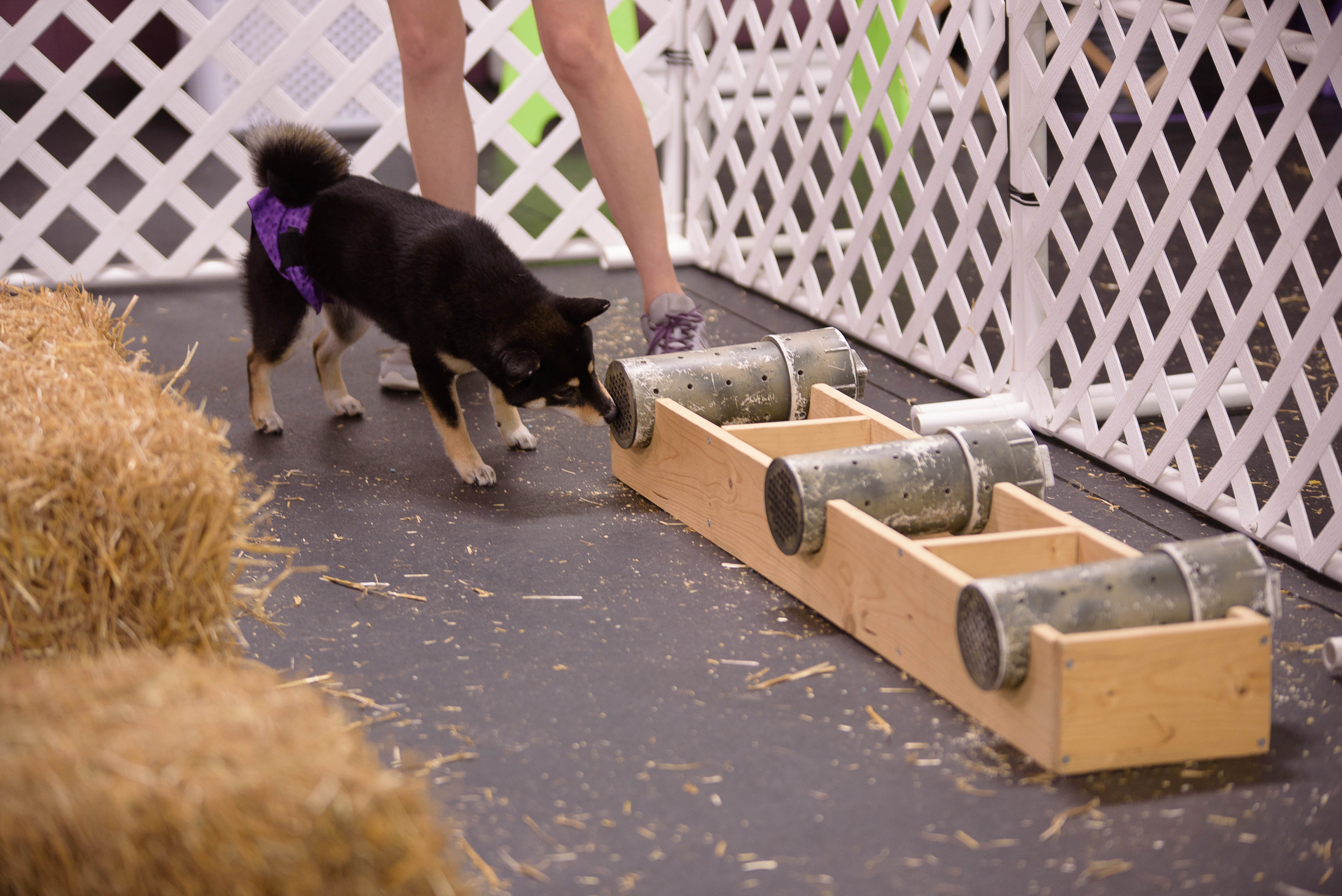 Grand Champion LeSand's Karma And Effect CGC FCAT TKI FDC RATI, Nekora
Barn Hunt
Breeder - Leslie Anderson
Owner - Alexis Amerosa & Leslie Anderson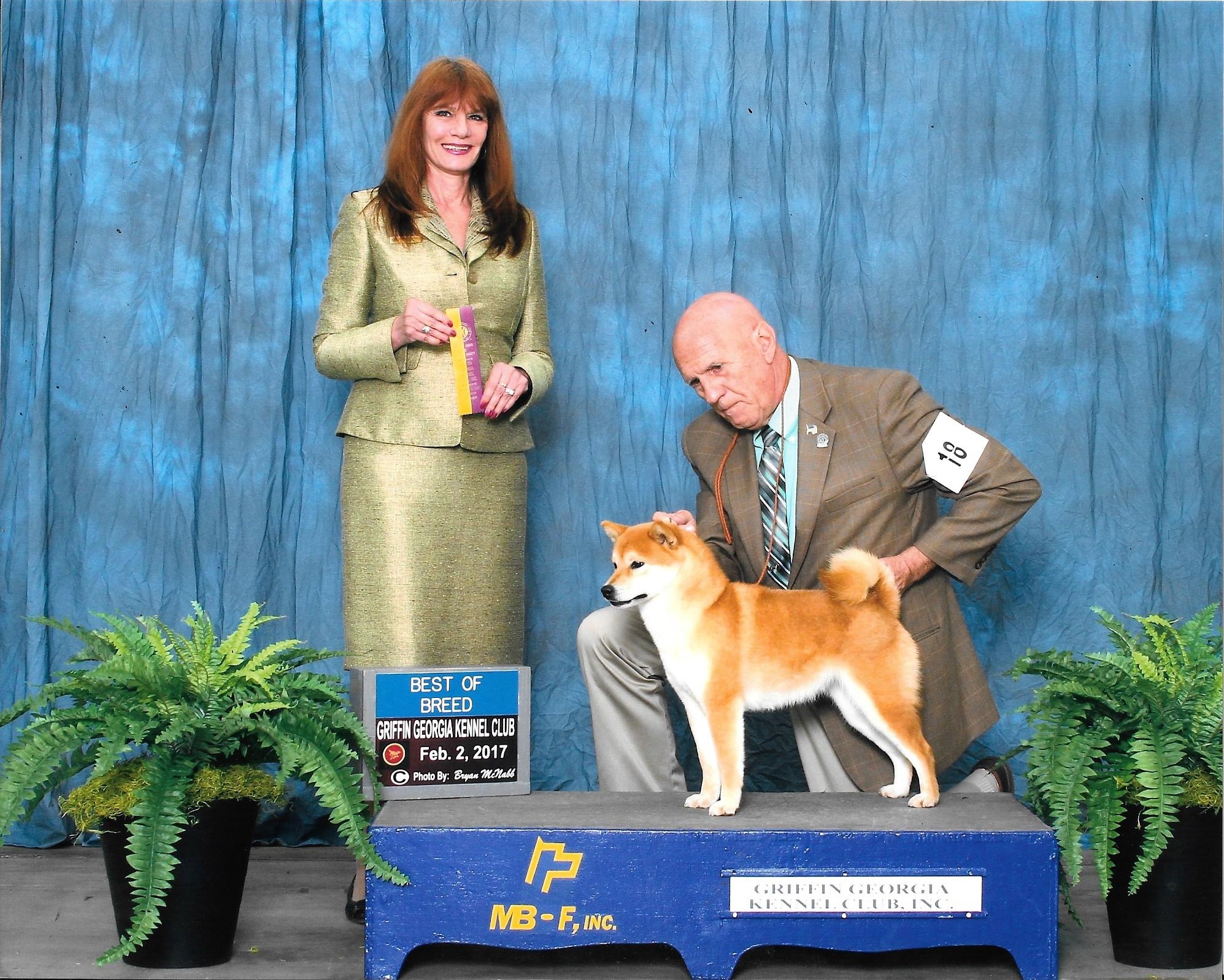 Grand Champion Marma's Amber, Amber
Conformation
Breeder/Owner - David C. & Gail Gordon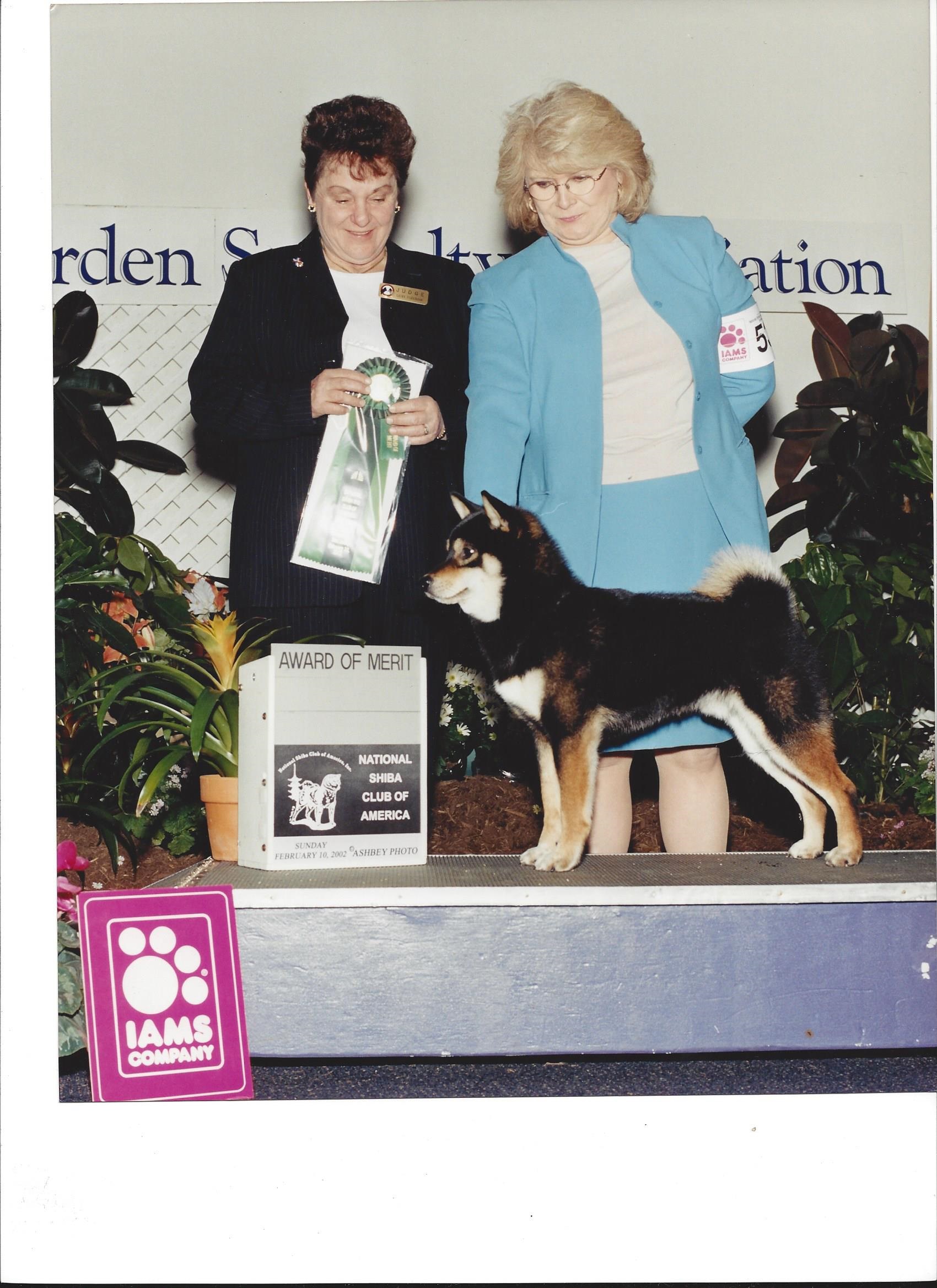 Champion Sullo's Kurokage of Greenwood
Conformation
Breeder/Owner - Cheri Sullo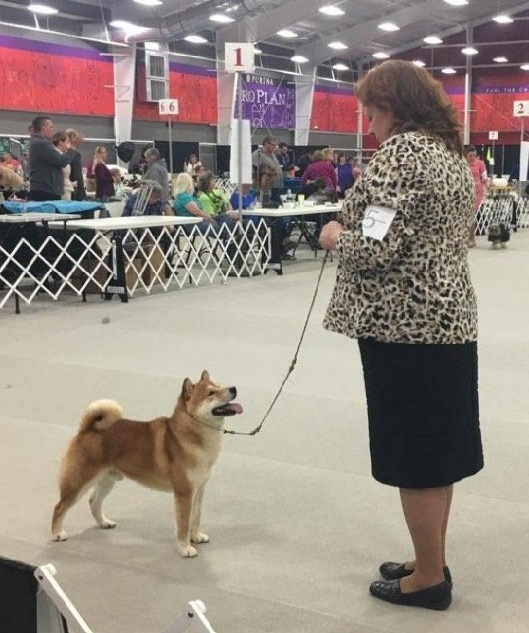 Champion Rexann's Mount Takao, Takao
Conformation
Owner - Kathy Bube